Team Typies®
Reveal your team's personality with Team Typies®
The Team Typies® application provides a set of powerful practitioner resources that support team building with MBTI Step II. The Team Typies application displays Team Identity and Team Flipside within colourful pictograms. Designing high impact team exercises is made easier with Team Profiles that plot team members' scores on each facet.
Team Typies
Team Identity
Reveals the team's personality with larger words indicating predominant facets. It also shows the team's overall team type and associated Typie® character.
Team Flipside
Shows the opposite of the team's Step II personality, revealing the behaviors that the team prefers least. Larger words denote the greatest potential blindspots.
Team Profiles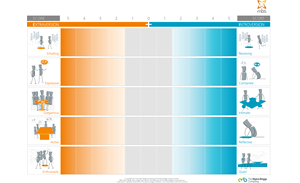 Facet Profiles
Show the spread of team members' scores across each of the four dimensions of type. Great for designing exercises that explore the different preferences.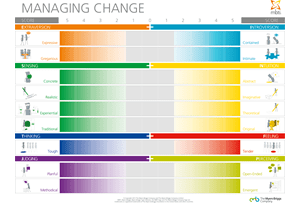 Application Profiles
Allow you to visualize scores that most affect common business applications: communication, decision making, managing change and managing conflict. Great for team development.
You can create your Team Typie in the following languages:
Danish
Dutch
English
French
German
Polish
Russian
Spanish
Swedish
Team Typies are made from Personal Typie data files. You will need to complete a Personal Typie for each team member before creating your Team Typie. Then follow these simple steps:
Enter the name of the team
For each team member upload their Personal Typie data file. A team member's name is taken from their Personal Typie data file. See note below
Customise, save and print your choice of Team Identity, Team Flipside, and Team Profiles.
Save team data: we recommend saving team data as uploading saved data will reduce the time it takes to create new Team Typies as team membership changes.
Note:
Facet and Application Profiles use the Team members' names from their Personal Typie data files.
You may wish to alter the way their name is presented or even anonymize them. The system by default displays a team member's name over two lines of four characters (including spaces). You can overwrite their name as you add team members (maximum number of members is 16).
For example, Ellen Brunswick by default is displayed as

You could alter this team member's name to "E Br" and it would display as

Team member's names are only displayed on the Profile sheets and don't appear on the Team Identity or Team Flipside.
© Copyright 2014 The Myers-Briggs Company and The Myers-Briggs Company Limited. Typies and the Typies logo are trademarks or registered trademarks of The Myers-Briggs Company Limited.
*Terms of Use apply.